How it Works
---
Turning into cartoon character could not be easier. You are just 3 simple steps away from getting itoonified! 😍 Find out more about the most painless process.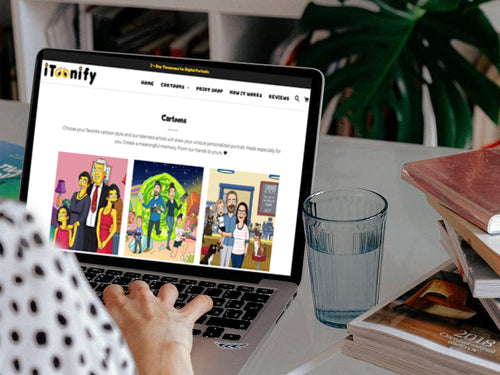 Step 1 - Purchase your custom portrait
It all starts with choosing your favourite cartoon style. Enter the number of characters you would like us to draw (pets count as characters too). You can pick full body or shoulder up. Choose the kind of background you would prefer from the list and choose CUSTOM if you want a specific background. The next step is to upload your photos. Make sure the faces are clearly visible. We allow separate photos of individuals.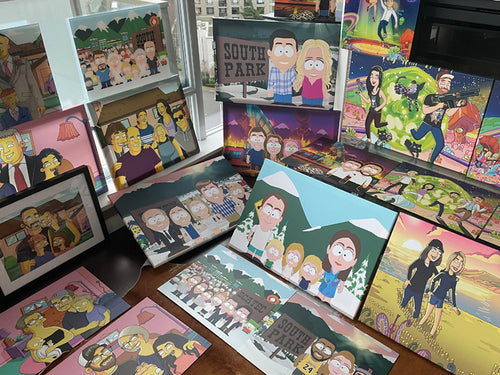 Step 2 - Add A Print
If you want your portrait printed on cool products such as poster, canvas, etc.. After you've added your cartoon style to the cart, check mark the box of the products you want to get printed.

Choose the product you like from the list of products on display and check mark the product you want. We've vast collection of cool products (new products are always added) from posters, canvases, metal prints, acrylic to mugs, t-shirts and pillows.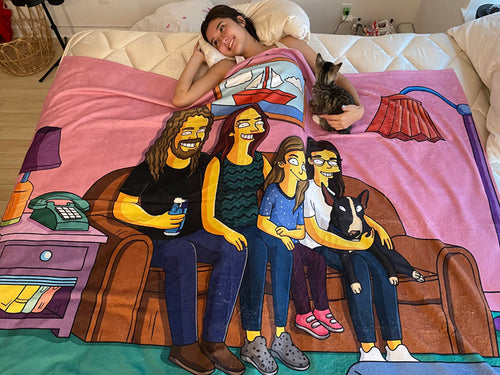 Step 3 - Turning Into Cartoon
Get ready, because you will receive your awesome personalized artwork really soon! We will email the high resolution digital file to you (average turn around time is 2-5 business days). If you think that some adjustments could make the drawing even more special, just let us know. We are more than happy to tweak it according to your wishes.

If you purchase an additional physical print, then we'll go ahead and print your product once you are fully happy with the digital version. A tracking code will be sent to you in order to keep track of your package.

We look forward to turning you into a cartoon.